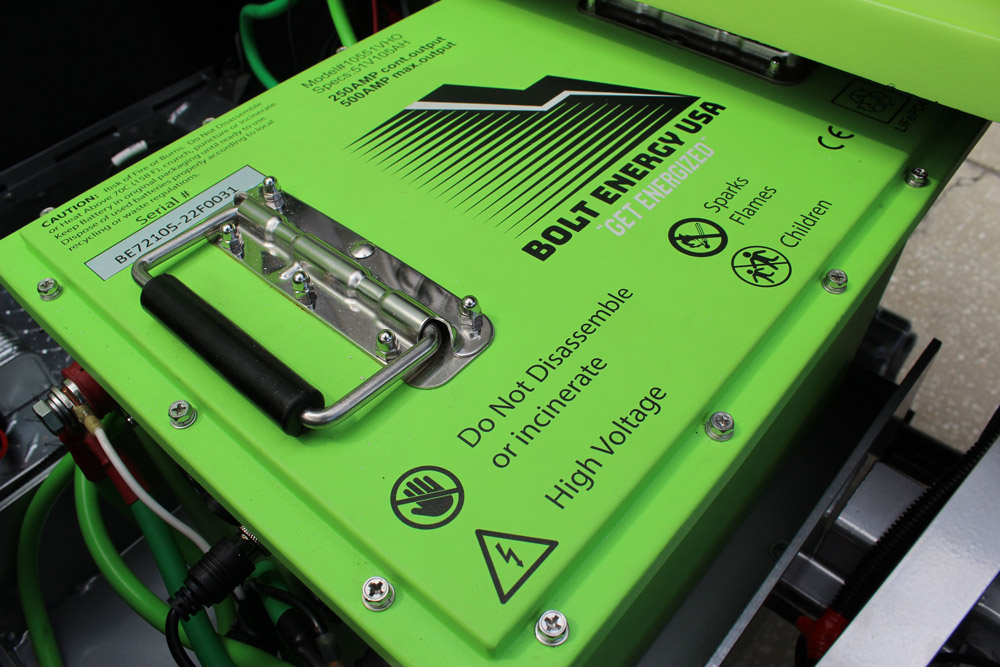 Bolt Energy USA is a high-performance golf cart Lithium battery manufacturer located in Largo, Florida, United States. Our company produces and sell golf cart lithium batteries and accessories to golf cart owners, businesses and dealers across the US and Canada. Our golf cart batteries are of the highest caliber, reliability, and high output.
Bolt Energy USA is founded by Brent Tenney and Bobby Diaz whom has been in the golf cart industry for over a decade. They teamed up and became a dynamic duo that started one of the top custom golf cart dealerships in Florida, Crusin Carts. Together they have also created the very popular "White Lightning Speed Motor" and have shipped thousands all over the country. Both are dedicated husbands and fathers; the true definition of family men and run their businesses as such with the highest ethics, morals, and values.
Bobby has degrees and almost 40 years of knowledge in electronics, circuit board repairs, electronic systems, HVAC, commercial water chillers and refrigeration. He's owned/owns numerous businesses, some of which have been in operation 35+ years. He believes strongly in great customer service, attention to detail and refuses to cut corners in anything he does. He has a passion for this industry and refuses to be anything less than 5 stars!
Brent has a degree in mechanical engineering and has spent 20+ years building and modifying electric motors, starter/alternators, generators, and drive systems. He has been a golf cart technician for over a decade. He was given the nickname "The Mad Scientist" because of his ability to diagnose and fix what many cannot, including the creation of the "White Lightning" speed motor. He enjoys working with customers and takes pride in his work!
After much frustration and unhappy customers, having gone thru many different brands that didn't stand up to their quality, standards, and the need for phone/email support, they began their quest to design and build the top-rated lithium battery in the industry, using their expert backgrounds, all the knowledge from R&D over the past three years, they created the BEST lithium battery in the industry. They designed and oversaw the entire process, only using the highest quality components to create BOLT ENERGY USA lithium batteries.
Give our company a call and chat with our experts to see why we are the industry leading lithium golf cart battery manufacturers! We are always here Monday through Friday 9-6 PM to pickup the phone and answer any questions you might have about our batteries and accessories such as cables, controllers and HD solenoids.
Bobby and Brent would like to give a special thank you to a friend and very knowledgeable consulting engineer, Greg Peres. His recommendations and guidance during this process was greatly appreciated.