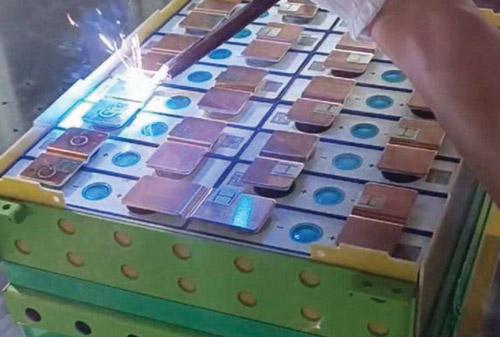 Better/improved waterproof lid edge design
All stainless steel hardware
IP66 Waterproof, power coated steel casing
Upgraded 2AWG premium internal wiring
Research & Development video testing
3 consecutive 5 foot drop testing.
3 hour horizontal vibration testing.
3 hour horizontal/vertical vibration testing.
BMS peak input & output current / AMP overload testing.
1,000+ hours of real life road testing.
Frequently Asked Questions
How do I know which size lithium battery I need for my golf cart?
The size of the lithium battery you need for your golf cart depends on factors such as the cart's voltage requirement, the desired range, and the weight it needs to carry. To determine the right size, you should consult your golf cart's manufacturer or refer to the user manual for specific battery recommendations. If you've customized your golf cart or have specific power requirements, consider consulting with Bolt Energy USA who can guide you in the right direction.
What is a BMS and its purpose?
The Battery Management System (BMS) is the control center circuitry of your lithium battery. The BMS protects lithium cells from potential harm due to factors like voltage extremes, temperature, and shorts by promptly shutting off the battery in unsafe conditions. It also maintains cell balance by adjusting charging rates to keep cells in equilibrium, ensuring pack quality and efficiency.
Do Bolt Energy USA's lithium batteries require maintenance?
Our lithium golf cart batteries are maintenance free. Maintenance free indicates that the battery does not require watering, equalize or maintenance charges, or frequent cleaning of the terminals. It is still recommended that a visual inspection is performed on the battery on a regular basis.
Testimonials On Our Company and Batteries
We've had our Bolt battery in our 6 seater precedent for 5 months now and it's a BEAST and holds strong! We use our cart every weekend as our primary car and have never had a single issue. We have a big system on our cart, amp, sub and Tons of light pods and it handles everything. It also increased our speed by a few miles! Very happy and recommended to everyone and meet! Customer service is top notch and was there for me thru the installation process. Which was very simple with everything provided along with detailed instructions! Great job Bolt on a top notch product! You've gained a customer for life!
Russel Ford
---
Fantastic people to work with, definitely recommend their products. Picked up a 72v 105ah into my EZGO RXV and installed the same night. No issues with starting and driving. Love it, really wakes up the cart.
Nghia Ho
---
Bolt Energy's products are fabulous and that will become self evident as soon as you have them installed. The pricing is absolutely unmatched! If that weren't enough, the customer service you will experience with this company is the paradigm of good business for any consumer. Look no further!
Ken Arsenault